Chalmers presents Seussical Jr.
May 1 @ 6:30 pm

to

8:00 pm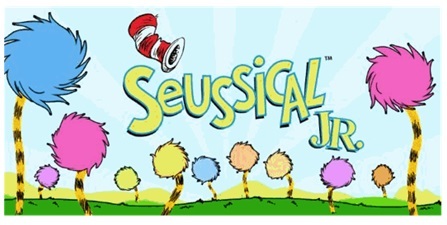 Chalmers Elementary invites you to jump into a world of imagination based on inspired works by the great Dr. Seuss.
Seussical takes you on an adventure into the Jungle of Nool where the Cat in the Hat tells the story of Horton, an elephant who discovers a speck of dust that contains the Whos.
Horton faces a double challenge: not only must he protect the Whos from a world of naysayers and dangers, but he must guard an abandoned egg, left in his care by the irresponsible Mayzie La Bird. Although Horton faces ridicule, danger, kidnapping and a trial, the intrepid Gertrude McFuzz never loses faith in him.
Ultimately, the powers of friendship, loyalty, family and community are challenged and emerge triumphant.
May 1st & 2nd
6:30 – 8:00 pm
Chalmers Elementary Gym
$5/person
A notice will go home with your child in April regarding ticket purchase. Tickets will also be sold at the door.